TIP OF THE DAY:
It is well known, when you work from home, opening your fridge often becomes irresistible.
Personally, I have to face this temptation every day.
When my better half comes home from work, he could devour the whole kitchen while waiting for dinner to be ready.
The best way to implement a good habit is to keep things simple and convenient: have quality foods within easy reach and ready to taste.
My solution since a few weeks has been cutting carrot sticks (or any other vegetable: peppers, cucumber, zucchini…) and keep them within reach in a bowl.
It is so simple that I wonder why I didn't start doing it before!
With the coronavirus situation, I have more time to make this snack even better: today, I am upgrading it with some houmous!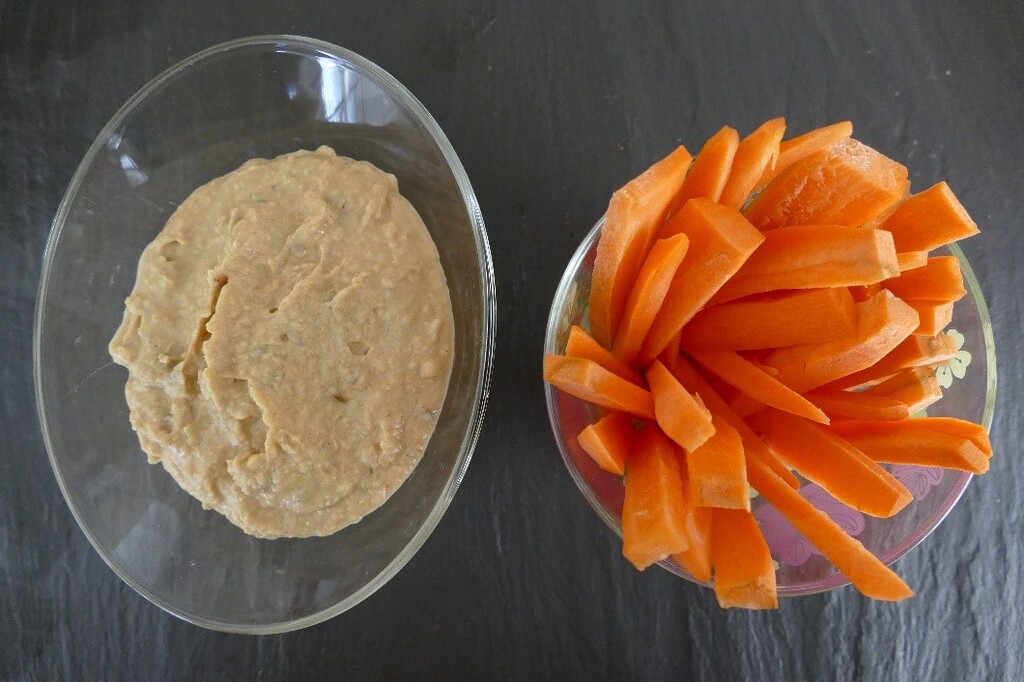 Mix the following ingredients:
300g cooked chickpeas
A few tablespoons of the cooking juice from the chickpeas
2 tablespoons tahini
Cumin
Salt
Optional: juice from one lemon
Olive oil until you reach the desired consistency.
By: Izzie