The current situation and the preventive measures create amongst many of us a feeling of insecurity and anxiety. The impossibility to anticipate mid-term events and social distancing might make you want to deal with your emotions with food, a common coping mechanism.
Sports activities are essential for a good immune system, and so is nutrition.
To avoid giving in to junk food and industrial sweets, try home-made cookies!
Here is a recipe for delicious cookies, both quick and easy to bake!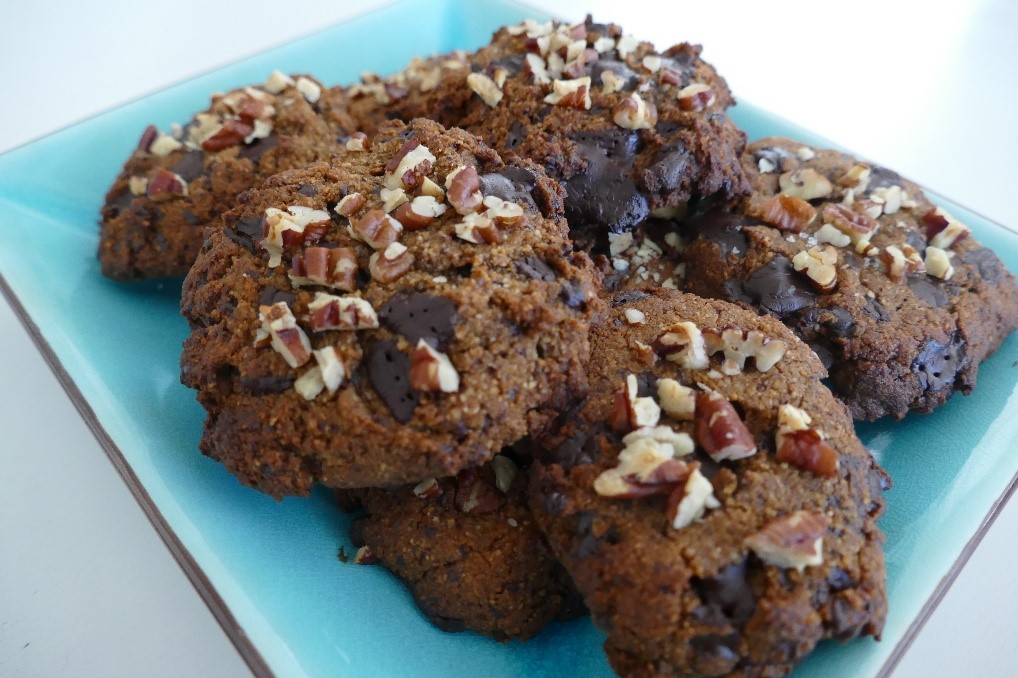 Ingredients:
50g coconut oil
40g tahini (or any other nut butter that you have!)
50g coconut sugar
flax eggs (2 tablespoons of ground flaxseed, mixed with 5 tablespoons of water, let rest for 5mn)
1 tablespoon vanilla extract
1/2 tablespoon baking soda
1 pinch of sea salt
45g de coconut flour
60g de 85% dark chocolate chips
a few crushed pecans or any other nut.
Instructions:
Combine coconut oil, tahini and coconut sugar until le mixture is smooth.
Add flax eggs, vanilla.
Add baking soda, salt and coconut flour.
Add chocolate chips
On a baking sheet, with a spoon, shape the dough into cookies
sprinkle the crushed pecans
Bake for 10mn at 180°C
Let them cool for 5mn until the cookies harden slightly.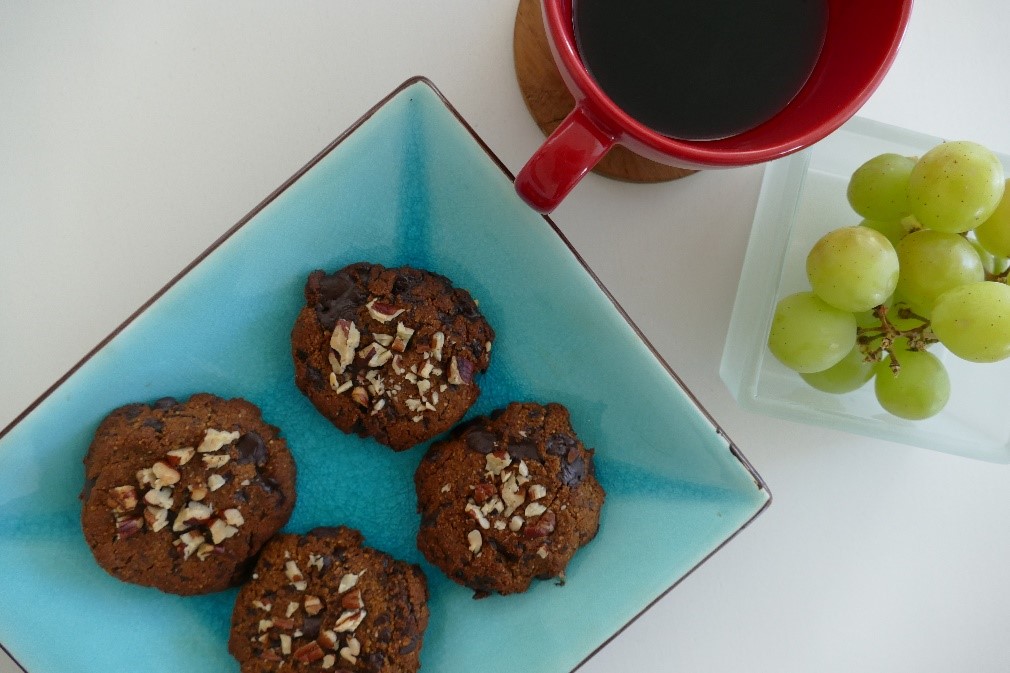 By Izzie